Dinosaur Protection Group Website + JW Map Updates
5,509 Views
6 Replies
Add A Reply
Forum Topic
Allosaurus
Member
4297 XP
Feb-09-2018 9:26 AM
Jurassic World: Fallen Kingdom will introduce an organization called the Dinosaur Protection Group. To promote this, a new website was launched, like how one was for Jurassic World:
http://www.dinosaurprotectiongroup.com/
It has some interesting information on it, especially this poster-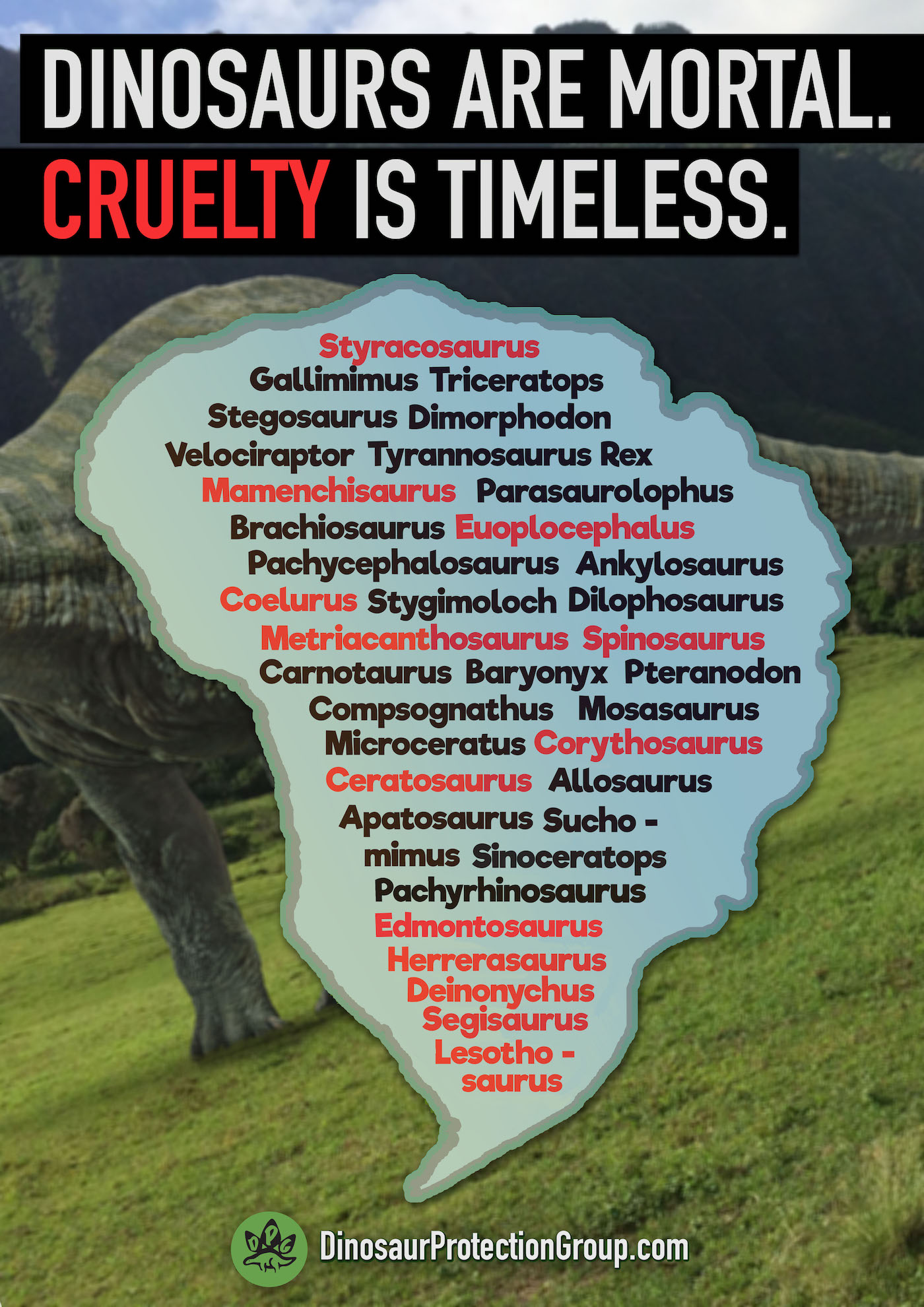 A few of the dinosaurs listed (Styracosaurus, Coelurus, Lesothosaurus, Deinonychus, and Euoplocephalus) have never been mentioned in a Jurassic Park movie (unless you count the raptors as Deinonychus). Additionally, why are some of the names red?
The website also confirms Isla Sorna as canon, after some debate. Jurassic World left it kind of vague.
Speaking of Jurassic World, does anyone remember this website?
http://islanublar.jurassicworld.com/
It's been updated. Among the most notable updates are as follows:
Confirms three of the raptors died after some speculation that Delta also survived.
Explains how the Mosasaurus escaped.
Lists all the dinosaurs as endangered except the following:
Edmontosaurus: Extinct
Metriacanthosaurus: Extinct
Indominus rex: Extinct
Mosasaurus: Missing
"Banana oil."- George Takei, Gigantis: The Fire Monster
6 Responses to Dinosaur Protection Group Website + JW Map Updates
Add A Reply