Forum Topic
Compsognathus
Member
0 XP
Apr-28-2015 8:00 AM
https://www.youtube.com/watch?v=q7HZcbskY7M

There is the link to Lego Jurassic World Demo being showed in a german webshow on youtube!

The game looks so well :D and funny!
3 Responses to Lego Jurassic World
Tyrannosaurus Rex
Member
5639 XP
Apr-28-2015 11:00 AM
JORGENIOUS REX - Welcome to SCIFIED! It is always quite agreeable to see new faces! Indeed, the LEGO Jurassic World looks quite neat! Thank you so much for taking the time to share this with us! Once again, welcome to SCIFIED1 :)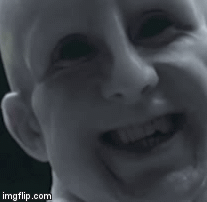 Compsognathus
Member
0 XP
Apr-28-2015 11:28 AM
Hi and welcome to the forums, if you want to know more about the members around this forum, take a look of this thread.
WELCOME TO JURASSIC PARK! (INTRODUCE YOURSELF!)
The world will spin well past our last breath, but I will always care about you
Compsognathus
Member
0 XP
Apr-28-2015 11:46 AM
I saw this a couple days ago and it looks awesome.
Add A Reply