Why i think the jurassic world "Rexy reveal" is kindof stupid
Locked
1,017 Views
3 Replies
Add A Reply
Forum Topic
Compsognathus
Member
0 XP
Mar-26-2015 5:51 PM
So aperantly jurassic world might wait to the film to "reveal" Rexy.
I heard that a bit earlyer, i think it should be the indomonus rex that they wait for, you know why?
Because it isnt a reveal, we have already seen Rexy! They arnt hiding anything from us! That's like hidding Harry Potter in the trailers for the fourth Harry Potter, because it's a charactor that we have already seen!
Eh, well...no i actually have nothing else to add. That was it.
"That is one big pile of sh*t" -Doctor Ian Malcom
3 Responses to Why i think the jurassic world "Rexy reveal" is kindof stupid
Compsognathus
Member
0 XP
Mar-26-2015 6:00 PM
lol
Indoraptor
Admin
21915 XP
Mar-26-2015 6:43 PM
I literally started a topic to discuss this yesterday... Continue discussing here. I'm locking this since it's a repeat.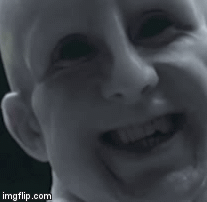 Compsognathus
Member
0 XP
Mar-27-2015 9:47 PM
 hey, I'm sorry Indy, seems somebody forgot to tell you where you could find the mentioned thread     ^^
http://www.jurassicworldnews.com/community/forums/topic/40103
The world will spin well past our last breath, but I will always care about you
Add A Reply