Forum Topic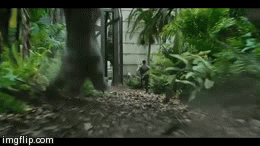 PINNED
Just thought I would share this interesting news here :) 
¨New fossils found in Argentina represent the most complete giant sauropod dinosaur ever discovered.
Scientists say they have 70% of the key bones needed to fully describe the creature, Dreadnoughtus schrani.¨
*Edited by **AL**
How far can we push nature before it pushes back?
20 Responses to Dreadnoughtus, the new giant!
Add A Reply
Sign in to add a reply to this topic!