Forum Topic
Compsognathus
Member
0 XP
Apr-10-2014 4:17 PM
Have you ever thought "MAN those JP jeeps are Beautiful, I think I'd like one..."
Most of us (For lack of a better Nickname) "Dino Nerds" have... With the return of Jeep 29 for the film, I thought I'd share my thoughts on: The new picture, The Jeep's history, And Universals ownership of the jeeps, And A little something special...
Firstly, The jeep in its glorly days...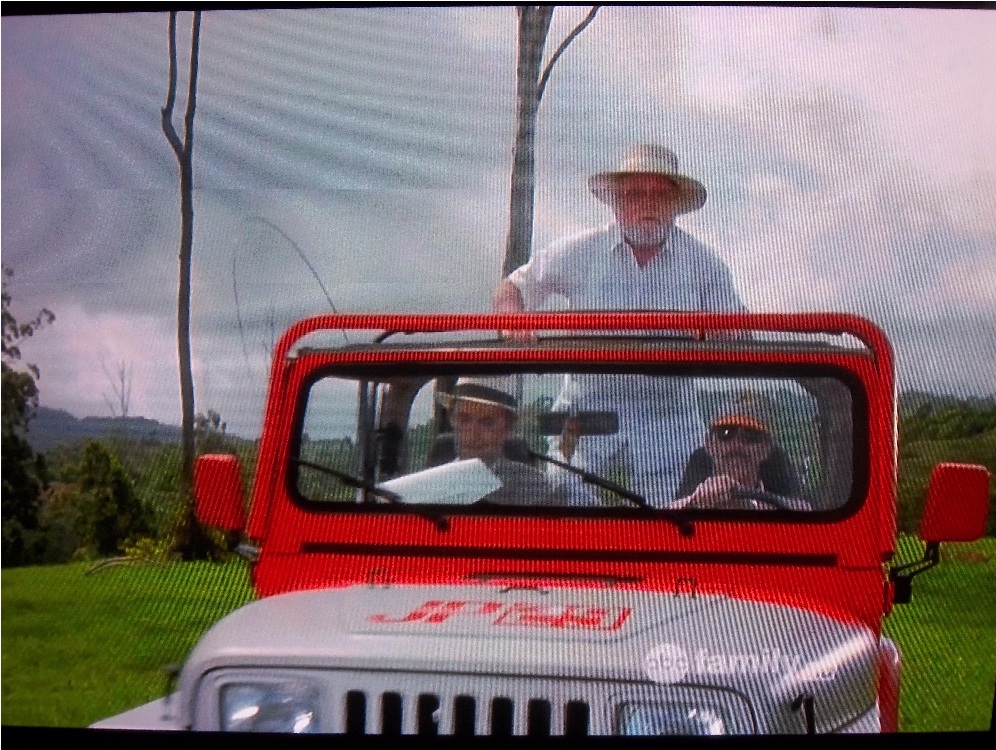 Hammond AND Gennaro Road IN Jeep 29 From the heli-pad to the Vistor Centre... 
And Here's the old girl today...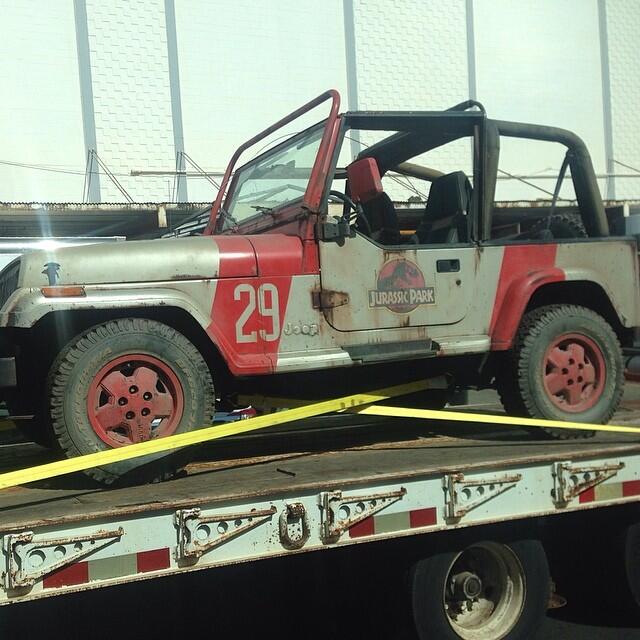 She's a sight for sore eyes, Eh?
Now, We never see 29 For the rest of the film, I'd assume, that after they transported the guests to the VC, it was returned to the garage... Hence, why after Twenty years, she's in such good shape (I can tell you, that twenty years will do a lot to a car...). There is some rust, But you'd expect that from the Humid air of Nublar...
But I think, she may have been moved... From the garage, When the power went out, Obviosuly it was used to transport remaining staff or something more, to the Dock. sHE COULD ALSO, have been used as an escape vehicle to some poor Chap who missed the boat...
Its sad that we will not be seeing Nedrys Jeep #12, But I'd imagine it was most likely moved from its perch near the exit tunnel when construction Of JW Began...
(Actually, Nedrys "Original" jepp wont Be appearing, It was moved to display at Universals Island Of Adveture, Where, after many years of abuse and more, She got an overhaul, She was changed to The Fictional Jeep #23, Because the restorers missed that One KEY part... Fools...)
There was only one of Each number of Jeep, No changing numbers... There was only the jeeps we saw in the film, This would include: Jeep # 10 (The maintainance jeep), Jeep # 14 (Hardings jeep, Only had a 5 minute air time...), Jeep #18 (Tour Jeep, Used to transport Grant, Sattler, And Malcolm in the beggining of the film, Presumed fate as 29), And Jeep #29 (Tour Jeep, Used to tranport Hammond & Gennaro In the begging of the film, Presumed fate as 18)... 
Universal uses most of the (JP) jeeps in their parks, Not all of them are always on display, For example Jeep #10 was last seen in Universal Studios: Hollywood, as a Haloween decoration, Flipped over...
As many of you know, Mr.Happy (Last time I checked) Was making his Jeep, Into a replica of the JP ones... Soon, I will have my licence, As so, I plan to purchase a jeep, and produce my own model of it...
(And if that doesn't work, I'll have to settle for the "Bush Devil Tracker" Jp toy from Series one...)
Life cannot be contained, it breaks walls, crashes through barriers sometimes painfully, but uh... Life uh, finds a way
21 Responses to JP Jeep #29
Add A Reply