A few brief new clips from Jurassic World were shown at a recent auto-show where Mercedes Benz was unveiling some of their upcoming 2016 models; many of which are featured in the fourth Jurassic Park movie. Just the other day, a couple new Jurassic World movie stills were released as part of Mercedes promotion for their GLE Coupe, and today we have a first look at some new footage from the actual film! The clips don't reveal any new Dinosaur action, but a look at some of the lush jungle shots as well as the vehicls in action.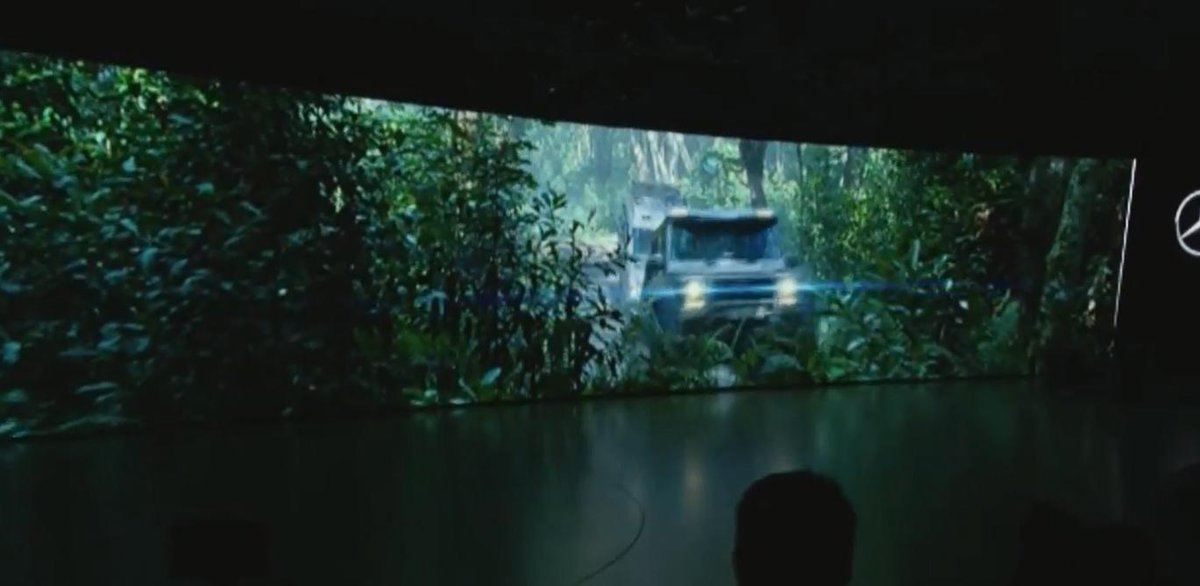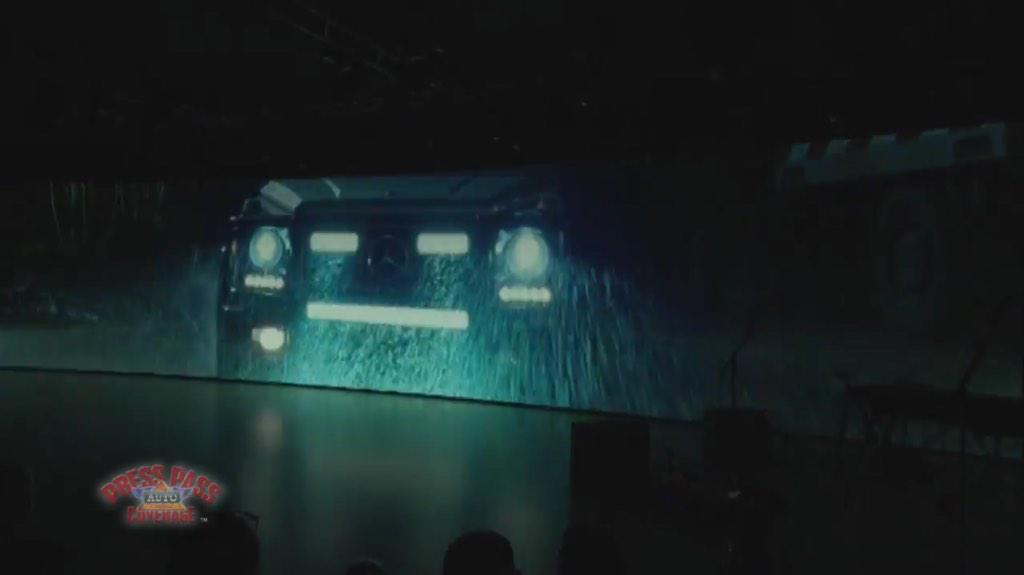 Thanks to the discovery by Reel Tours Hawaii, you can watch the entire auto-show below, and skip to 24:40 to when the Jurassic World footage is shown.
Or, you can view the clips cut from the main video here, thanks to the folks at JW.org:
Be sure to check back for more updates on Jurassic World and keep your tabs open to JurassicWorldNews.com for new info on the Super Bowl TV spot coming February 1st!
Find and share news like this with other Jurassic Park fans in the newly updated Jurassic World Dominion forum! The Jurassic World Dominion forum is an online community dedicated to nothing but Jurassic Park and Jurassic World fan discussions! Don't be a lurker, join the JP fan community today!
Written by Chris
Published on 2015-01-12 12:26:22
Get Your Own Custom Jurassic Park & Jurassic World merchandise!
Excited for Jurassic World Dominion? Why not upgrade your Jurassic collections by adding new, custom clothing, mugs, phone cases and more! Whether you want to represent the Raptor Squad or protect Dinosaur rights, there's more than enough options to choose from in the Jurassic World Merchandise Store! Choose your favorites and order today!
About Jurassic World 3 / Jurassic World Dominion
The official Jurassic World Dominion release date is June 10th, 2022.
Jurassic World Dominion (2022) is the third film in the Universal Pictures Jurassic World movie trilogy and is the sequel to Jurassic World: Fallen Kingdom. For more on Jurassic World Dominion including its plot synopsis, cast and character lineup, trailer and other information, visit the About Jurassic World Dominion movie page!
Stay up to date with the latest news on Colin Trevorrow's Jurassic World Dominion movie by liking us on Facebook and by following us on Twitter and Instagram!