Will the T. Rex take on Diabolus in JW?!
13,513 Views
82 Replies
Add A Reply
Forum Topic
Compsognathus
Member
0 XP
Nov-25-2014 2:38 PM
So, as the title says, its quite obvious that the Jurassic World Raptors will be used against the D. Rex. However, will the Tyrannosaur? We didn't even get a glimpse of the T. rex, however, its been basically confirmed it will be in JW.
So do you think the King of All Dinosaurs will take on the deadliest Jurassic Park threat ever seen?
I would personally enjoy seeing the Rex just terrorize people for a while, and the D. Rex and T. rex don't even know each other exist. However, when the Raptors fail to contain the Diabolus Rex, they manage to move the Tyrannosaurus to the D. Rex's location and it ends up being an anti-hero, killing it.
Thoughts? Questions? Will the Tyrannosaurus Rex, King of all Dinosaurs, take on the supposed "upgraded version" pf itself? Would you want to see the King show that he still has his throne?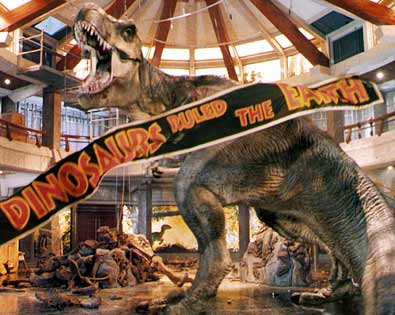 "If you can't see it... It's already too late."
-Jurassic Apocalypse (by Paden)
82 Responses to Will the T. Rex take on Diabolus in JW?!
Add A Reply